Three Rivers Medical now offers Practice Plus.
30th March 2022 | Back to News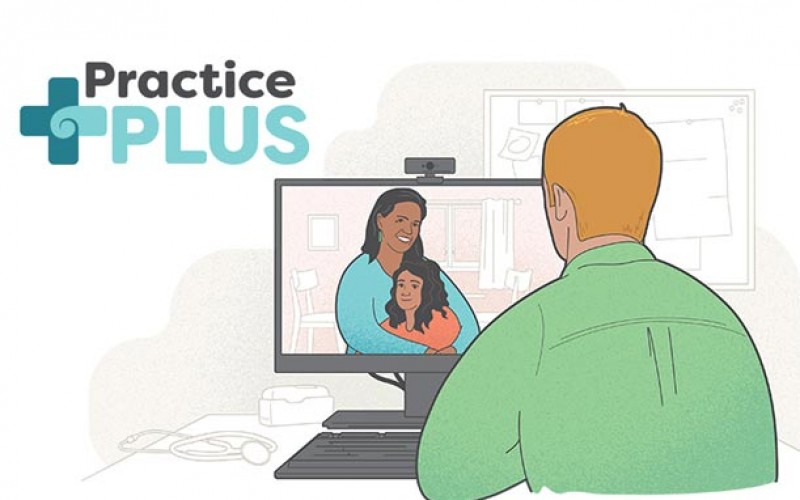 Practice Plus is a telehealth and virtual out of hours service that we are offering our patients in addition to our clinics.
It is a same-day consult. All you need is a phone, computer or a tablet and an active email address.
Practice Plus is a paid service and you must have a credit card to book a consult.
Practice Plus can send scripts to your pharmacy.  All you have to do is specify where you would like it sent to.

Charges: If you have a Community Services Card(CSC) the cost is $19.50
Otherwise - Ages 14yrs and over $65.00. Ages 13yrs and under $55.00.

Hours will be Monday till Friday 5pm – 10pm. Weekends and public holidays 8am till 8pm.

Practice Plus sends patients consultation notes to directly to your doctor at Three Rivers Medical.
For further information visit: Telehealth & Virtual GP Appointments New Zealand | Practice Plus 
<< Back to News
Notices
SUNDAY 13 MARCH-WE WILL BE CLOSING AT 2.
Attention Patients. In an effort to improve the services we provide to our patients; our clinic has recently upgraded our Practice Management System to Medtech Evolution.
While we transition across to the new solution you may experience some delays with our service delivery.
We appreciate your patience as we learn how to use our new Practice Management System.
Three Rivers Medical is now able to vaccinate for COVID
Three Rivers Medical is now able to vaccinate for COVID – please call to book for first dose or second.
As of Monday 29th November 2021, we will be vaccinating all patients who are due their booster shots. Please call to book an appointment for all vaccinations
Our staff are all here to discuss any concerns or worries that you and your whanau may have if you have not had your first dose.
A friendly reminder if you require a COVID swab, a repatriation swab or you are not enrolled with a Doctor in Gisborne please book to make an appointment.